MCJ UPDATED MASK POLICY: MASKS ARE NOT MANDATORY WHEN ATTENDING ANY PRAYER SERVICE AT MASJID AR-RAYYAN. PLEASE FOLLOW CDC GUIDELINES
FIRST OF RAMADAN 2023 1444AH ON THURSDAY MARCH 23, 2023

Isha salah at 9PM followed by Taraweeh. Taraweeh led by Hafez Ruhul Amin Khan
MASJID AR-RAYYAN TO FOLLOW CDC GUIDELINES FOR MASK AND SOCIAL DISTANCING
Masjid Ar-Rayyan will strictly follow CDC guidelines for masks and social distancing during salah at the masjid. Please contact our office for more information.

SALAH TIMINGS AT MASJID AR-RAYYAN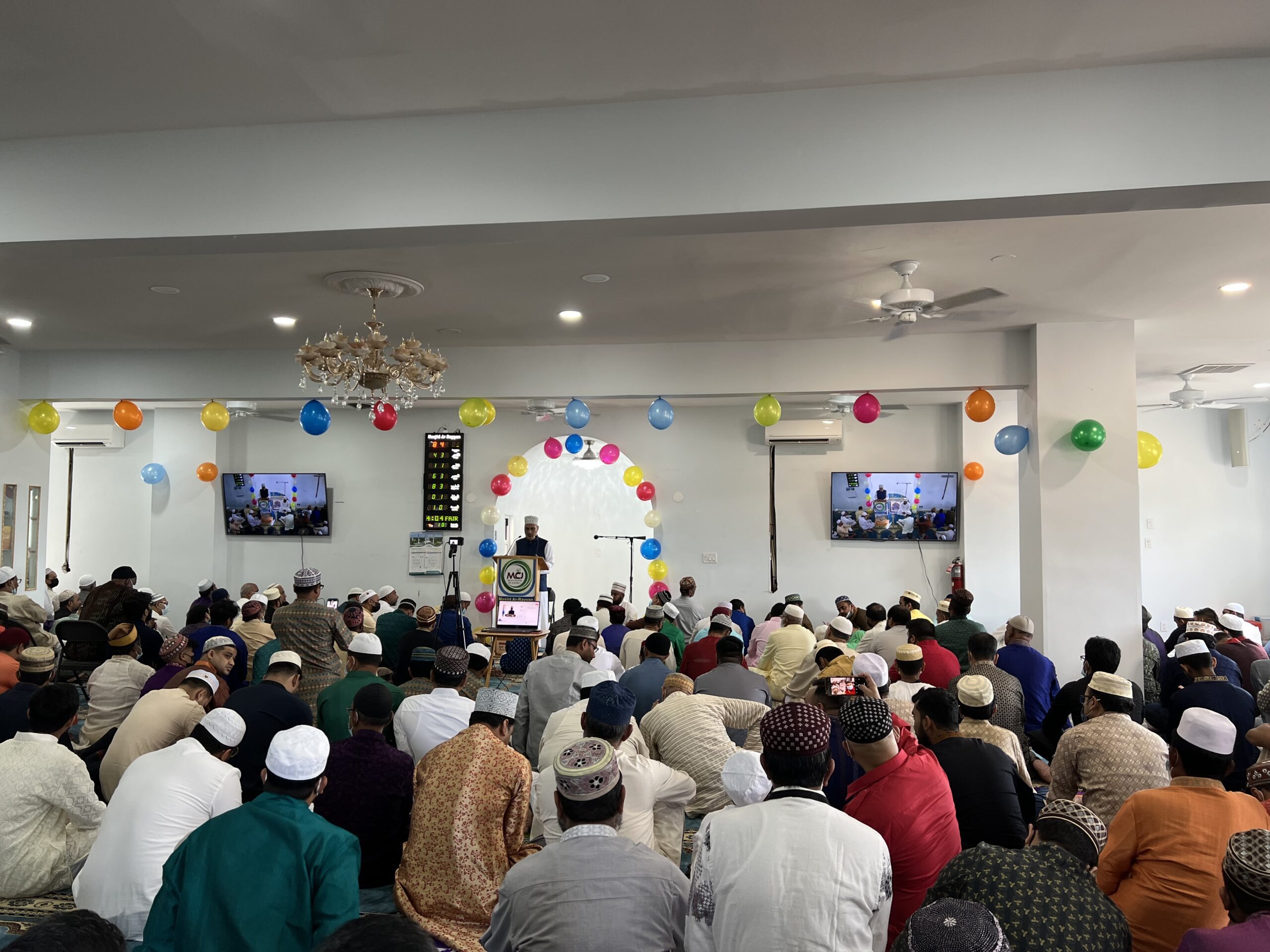 "Our vision is to be a model Center and mosque in the United States in providing Islamic guidance and services to the community"
MCJ currently has 66 students in Weekend Islamic School. Very soon we will be starting Hifzul Qur'an and After School Program insha Allah
Over 400 brothers and sisters attend the weekly Jumu'a salah at Masjid Ar-Rayyan
Over 60 Educational and Community events including Qur'an class conducted every year.
Over $4000 of Zakat and Sadaqa distributed anually to local, national and international causes.
UPDATED MASK POLICY: FOLLOW CDC GUIDELINES FOR COVID DURING SALAH AT MASJID AR-RAYYAN